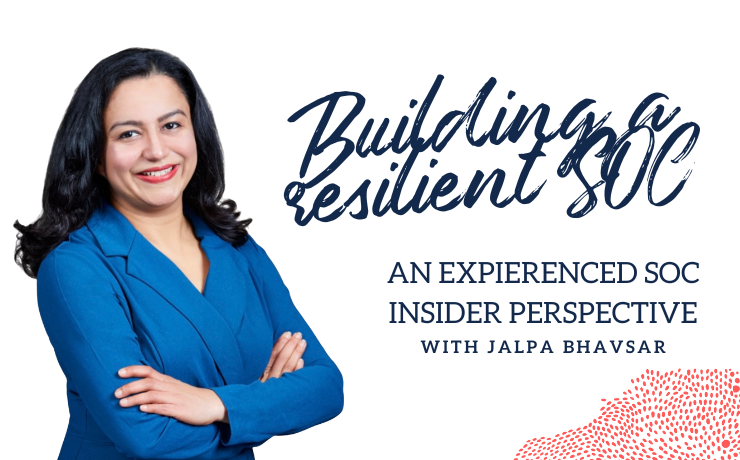 Trusted Source: Jalpa Bhavsar
Jalpa is a Senior Security Specialist at Coles, based in the Melbourne head office. Jalpa is a seasoned technologist with 14+ years of experience in Information Technology, including more than 8 years in cyber security.  Jalpa has contributed in building security operations in large scale enterprises. Jalpa brings years of experience in incident response planning and exercises across diverse sets of industries such as retail, aviation and banking. Prior to working in cyber security, Jalpa held multiple client-facing positions in network engineering and team leading with telecom and managed services providers. Jalpa holds a Masters' degree in Computer Science from Swinburne University Technology and Bachelors' degree in Electronics Engineering from India. 
Are you building a new Security Operations Centre(SOC)? Do you have a SOC but having challenges with driving maturity?
Employee turnover, getting support from business units outside of security and failing to convey the value of SOC to the executive leadership – these are common problems with building or maintaining a SOC.
In this Masterclass, Jalpa will share insights from her SOC journey over the past decade. What differentiates a good SOC from a struggling one? She will share her lived experiences which will inspire you to walk away with key ingredients to make your SOC robust and resilient. You will see benefits in terms of better employee retention, increased ROI from SOC and getting more confidence from the Board.
Choose to listen to or watch Jalpa's masterclass. Then, go to the community and post any questions you have.
PS.Jalpa is working on some templates for you, which we discussed in the masterclass. We hope to have these featured here shortly.