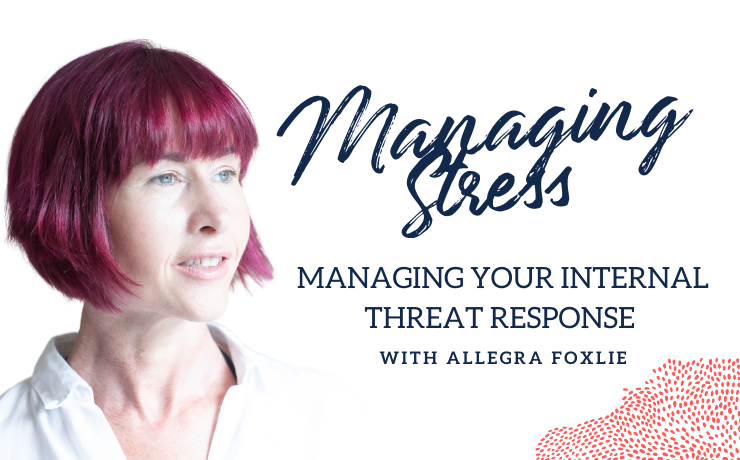 Trusted Source: Allegra Foxlie
Allegra is an author, public speaker and founder of The Foxlie Plan, a transformational hormone tension release system which helps women reduce premenstrual, perimenopause, menopause and post menopause symptoms like anger, anxiety, sadness, imposter syndrome; insomnia; restless leg syndrome; infertility; sciatica; aches and pains; inflammation and so much more.  She is also a certified Tension, Trauma and Stress Release (TRE) provider, a multi-style Qigong, Yoga, Pilates instructor, and holds a BA Hons in Communication Studies and Law. She has served as a management consultant, cyber talent solutions provider and event organizer. 
Allegra's career direction changed when she became a victim of abuse and was left with chronic Post Traumatic Stress Disorder (PTSD). Wreaking havoc on her body, she discovered a way to not only rid herself of it, but her hormone tension symptoms.  Allegra has reaped the benefits of this and now enables other women to do so too through her VIP coaching and group workshops. 
The Foxlie Plan brings your body back to balance. It gives you the knowledge, insights, and practices to reset your body, reboot your nervous system, metabolize anger, reduce anxiety and sadness, improve sleep, unlock your energy centres, release your power, and significantly improve your hormonal challenges.
Working in cyber is stressful and it's vital you know how to protect yourself from its effects. For example, do you know that the more stress a woman has encountered in her life, the worse her premenstrual, peri-menopause and menopausal symptoms will be? It turns out that stress upsets your hormones and inflammation, which has direct consequences for your menstrual cycle, your aches, pains, and emotions. Allegra goes into much more details in this masterclass, so you can minimize your internal threat response, rebooting your internal IOT which is going to make your endocrine system produce the right hormones, at the right times, and in the right quantities. With her wealth of knowledge, you are going to be captivated.
Access your masterclass assets, namely the online masterclass recording and the audio recording. All are listed below. Enjoy!
To work with Allegra, please book a consultation via her website.