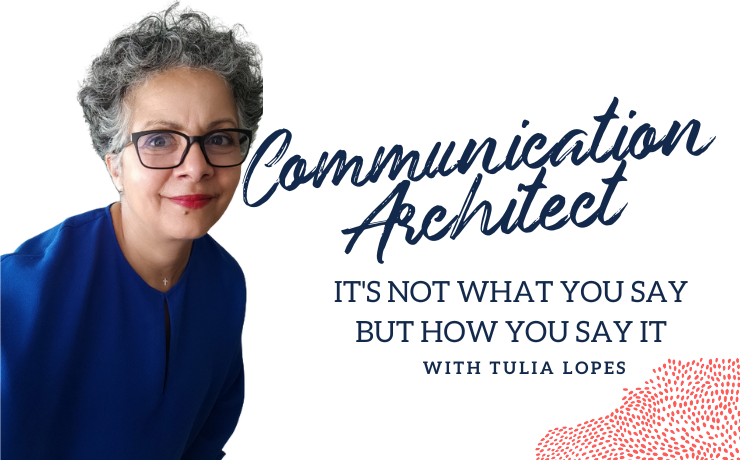 Trusted Source: Tulia Lopes
I'm a Communication Architect, and author of Leading in High Heels, a step-by-step guidebook to help women to boost their leadership skills. For over a decade I have been helping professional women to build a solid foundation for their communication, presentation and leadership skills.
My goal is to support to eradicate the gender gap in leading positions and bring women's voices to stages globally and that's why I founded the Speak Up & Lead Academy. My proven system helps my clients to become more confident and position themselves as experts in their fields. By expressing with more clarity, they exude more authority, become more promotable, and more attractive for their markets. 
I believe communication is THE key everyone needs to advance their careers and businesses, and I also believe it is the weapon to fight bias at work and beyond and bring more diversity and inclusion to all levels of the professional arena. My motto: "I'm a creator, if I don't find a door, I build one"
It's not what you say, it's how you say it.
Communication is the most powerful tool you can put in someone's hands. I'm convinced, by my own experience that communication is THE key to open all the doors we want to open in our lives.
However, and unfortunately, in such a globalised world we currently live in, miscommunication became the norm.
And the problem is, no matter how much you know about your topic, about your industry, if you don't express it with clarity and confidence when you communicate, if your message doesn't get across, no matter how good you are, your brilliant ideas will take you nowhere.
Besides, if you don't align what you say with your actions, you won't be trusted, and your authority and credibility won't be recognised.
In this masterclass, and as a Communication Architect, I'm going to show you the do's and don'ts you must have in order to express yourself clearly. I will also give you some tools you can use to assess where you are standing right now with your current communication skills, and what you can do next, to improve them.
After this masterclass you will:
Discover the type of communicator you are
Crush your fears and silence the critics so you can express yourself with confidence and charisma
Learn how to stay focused and deliver your message with clarity and conviction