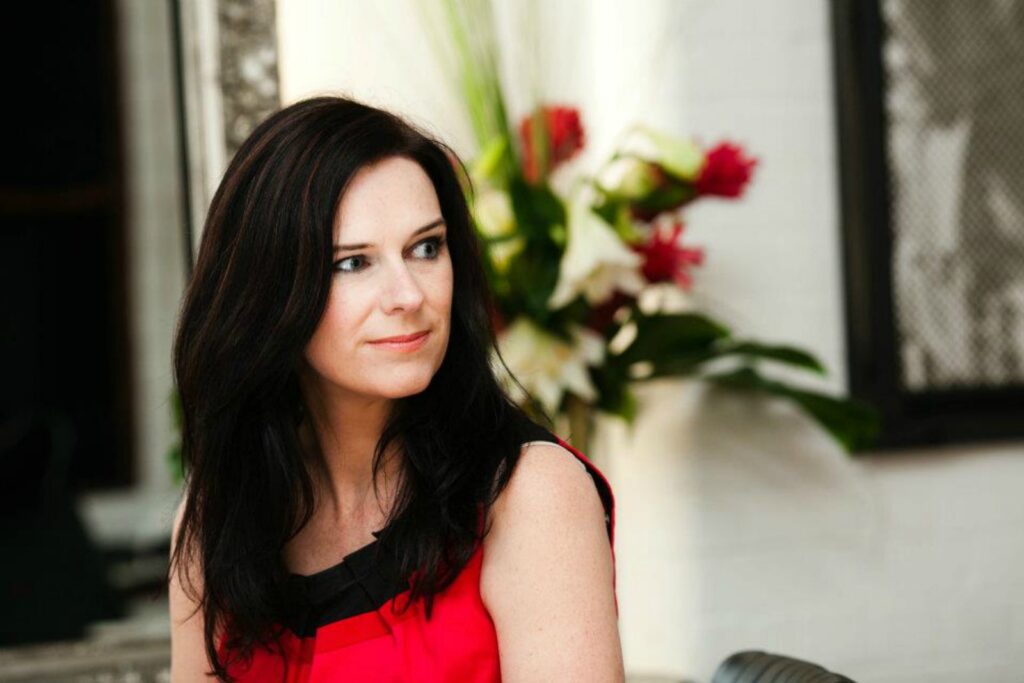 Our founder, Jane Frankland talks about her career and what sets her heart on fire.
Jane Frankland is an award-winning entrepreneur, bestselling author and keynote speaker. Having been in cybersecurity for over two decades, she's regularly heralded as a UNESCO trailblazing woman in tech and a world authority on how to attract and retain women in cyber, she works to make women in cyber standard not exception. 
Tell me what problem you're solving and what your job is about.
I'm solving the problem of gender imbalance in cybersecurity. The reason why is because I believe the world will only become safer, happier and more prosperous when there are more women in male dominated fields like cybersecurity. My job is therefore about transformation and that's why I work with women in cyber and companies who value them. The way I serve is through my writings, keynotes, trainings and this women's platform.
What was your route into cybersecurity? 
I went straight into cybersecurity by building my own consultancy. I know it's not a normal route but being in my mid-twenties it seemed like the right thing to do. Having come from a background in art and design, I'd always viewed technology as being exciting, dynamic, fun, and creative. I saw it as a tool that could be used much like a paintbrush. I saw it constantly changing, just like nature, and it attracted me like a moth to the lamp. When I started my tech company in 1997, although I could have sold anything, the reason I chose to lead with security was really because of image. I viewed it as being intelligent, fun, and glamorous – a bit like James Bond – and it certainly beat selling networking kit or high availability servers. Then, early in 2000, as I saw the field evolve and intuitively knew we needed to specialise. I saw a gap in the market and picked penetration testing. It was relatively new, there were hardly any suppliers, and once again it interested me.
If you weren't in cyber and money was no problem, what would be your DREAM job?
I'd either be a photographer, an architect or a property developer.  
What's the best thing about your job?
There are so many things I love about my job, mostly because it's varied. I'm a creator, deep thinker and communicator, so I love sharing my knowledge and thought-leadership pieces through my writings, keynotes, and trainings. I love helping people to develop themselves, their teams and businesses too, plus solving problems.
And what's the worst?
Admin, answering emails and resolving tech "challenges!"
What's your proudest achievement professionally and or personally?
My three children are my greatest gift, and my proudest achievement. Over the years what with the break-up of our family unit, and hardships that can go hand-in-hand with entrepreneurship, I've witnessed their resilience and courage. Professionally, I'm proud of authoring IN Security, winning awards and being known for delivering impactful work.
If you could give your younger self one piece of career advice, what would it be?
The advice I'd give my younger self is mostly the same as I apply today: Stay hungry and foolish. Love what you do. Learn, adapt and surround yourself with people who'll lift you higher. Speak up for things you believe in but pick your battles. Serve others well, look after your personal brand and be proud to shine. Pay it forward, have fun and most importantly live your life. Oh, and read my book, IN Security! 😉
What's your biggest professional regret?
Whilst I've messed up lots of times, I don't have any regrets. I only have learning lessons. I'm exactly where I'm supposed to be and believe everything happens for a reason.
Who do you really admire in the industry?
I'm a huge fan of Dame Steve Shirley, although I'd put her in the tech camp rather than cybersecurity. I admire Lauren Goodwin, Dr Jessica Barker. Rinki Sethi and love hearing them speak at events. They're great communicators and inspiring. They always get me thinking. I also enjoy Graham Cluley as he's another great communicator. He's witty and very entertaining and it's hard combining a dry subject matter (cybersecurity) with humour.
If you could change one thing about the information security sector, what would it be?
I'd up-level the leadership. This would impact our culture enormously and produce higher, healthier performance. I'd like to see it become more forward thinking, flexible, progressive and inclusive. Cybersecurity is a young profession, and we have a real opportunity to create something special. By getting it right, at an early stage of our evolution, we could greater impact the world and lead the way for other professions.
What's your guilty pleasure?
Crisps. Crisps and more crisps.
What's your take on the women in information security conversation…Are you fed up of talking about it? Or do we need to talk about it more?
I'm a huge champion of women in security but I really want to change the dialogue. I think the industry is becoming addicted to the drama of this narrative. I believe that by focusing on women we are further dividing, and I've felt a growing animosity whenever this is brought up. In my opinion, we need to focus on values. By doing this we remove discrimination, like gender, race, ethnicity, age, sexuality, religion, socio-economic status, education, and so on. It enables us to concentrate on ability and performance plus value people who are different to us.