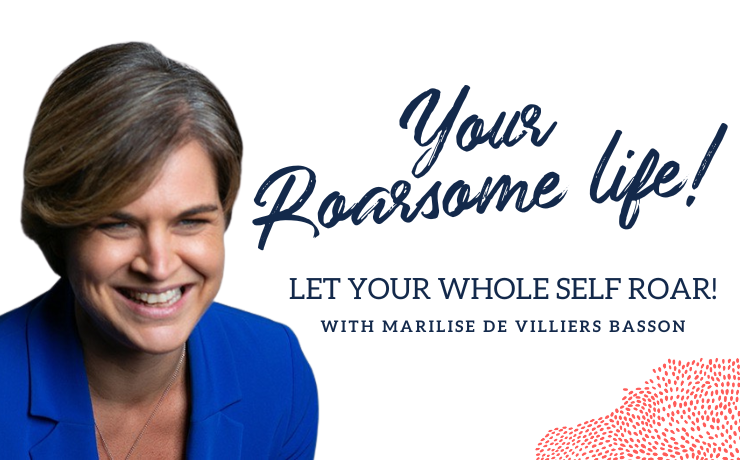 Trusted Source: Marilise de Villiers
Marilise is the Founder and CEO, ROAR! Coaching & Consulting. She is a Certified High Performance Coach, best-selling author, TEDx Speaker and award-winning behaviour change consultant that specialises in cybersecurity awareness, culture and talent. She's a podcast host, international keynote speaker and regular podcast guest.  She leads ROAR! where they are passionate about people living successful, healthy, and free lives.
Marilise combines over two decades of experience as a chartered accountant, coach and change consultant. She specialises in addressing cybersecurity behaviours and culture, encouraging organisations to move away from compliance-led' tick box approaches, towards risk-based, people-centric approaches that embed secure mindsets and habits into organisational cultures. She emphasises the need for a speak-up culture that allows suspicious behaviour and mistakes to be surfaced and addressed
Hello everyone and welcome to Your roarsome life, my Masterclass where I will help you go from stuck to UNSTOPPABLE. 
Roarsome means awesome
 Your roarsome life starts the moment you let your whole self ROAR! I am Marilise de Villiers Basson, the founder and CEO of ROAR! Coaching & Consulting. ROAR! exists to give victims of abuse a voice – to go from surviving to THRIVING. 
You are meant for more 
Who is this Masterclass for?
Anyone who may be:
Feeling trapped in the trade-offs between their career and personal life
Aspiring to progress to the highest levels, yet facing many obstacles
Tired of 'banging their heads against a brick wall'
Ready to stop working harder at the expense of their health, free time and happiness.
By the end of this Masterclass you will:
Be aware of the obstacles we all face
Know how to go from stuck to UNSTOPPABLE – how to let your whole self ROAR!
Step through the four-step ROAR process for having courageous conversations – with yourself and others
Commit to your roarsome life and take the first step